Christmas is or ought to be the one time of the year when men and women
open their shut-up hearts and think of the people below them as if they really were
fellow passengers to the grave and not another race of creatures altogether.
—Charles Dickens, A Christmas Carol 
As 2017 draws to a close, I find myself reflecting on the events of the past year. With all due respect to Charles Dickens, I wonder why we cannot open our "shut-up hearts" every day. Perhaps that is too much to ask.
Yet people do open their hearts at other times—when they learn about children who have lost their homes or when they read about a handicapped person whose wheelchair has been stolen. People seem to be particularly generous when natural disasters strike.
During the past few months alone, hurricanes, volcanoes, floods, wildfires, earthquakes, and other natural disasters have affected millions of people around the world. As an animal lover, I find myself wondering about the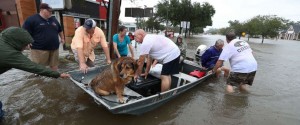 welfare of the animals with which we share the earth, particularly our pets. How do they cope during natural disasters? What can we do to help them?
All Creatures, Great and Small
Because all creatures are connected, each must be cherished with love and respect
for all of us as living creatures are dependent on one another.—Pope Francis, Laudato sí
Our pets rely on us for everything from food to shelter to medical care to companionship. As helpless as we are in the face of disaster, we at least have the resources to save ourselves.
• Animals cannot make a phone call or send a text.
• Animals cannot let themselves out of flooded homes, barns, or pastures.
• Animals cannot travel miles to safety.
• Even animals rescued by their owners cannot always take refuge at emergency shelters because not all shelters accept pets.
In the United States, although we do not yet know the full consequences of Hurricane Harvey, Hurricane Irma, or the California wildfires, we do know that during Hurricane Katrina—a benchmark for all natural disasters—approximately 600,000 animals died or were abandoned.
While saving and safeguarding human lives must take precedence in rescue and relief efforts, we cannot forget about the animals.
It takes nothing away from a human to be kind to an animal. —Joaquin Phoenix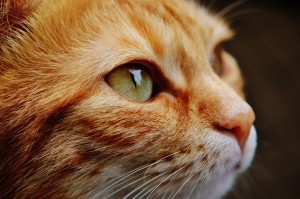 Organizations such as national and local SPCAs, the Humane Society,  and other shelters do incredible work year-round. During disasters, they often help shelters in affected areas by taking in the overflow of animals.
As critical as these efforts are, it's often the actions of individuals that make the biggest difference. In many cases, it's children and teens that lead the way.
Over the past few months, I've read many stories about young people giving of themselves to help disaster-stricken animals. The following stories stood out to me because they involve two of my favorite things: Music and Cookies.
Fiddling for the Animals
Hurricane Harvey hit the Gulf Coast of Texas as a Category 4 storm in August, causing massive flooding and forcing thousands to evacuate. When 10-year-old Jackson Wreden read about the devastation in his home state, he immediately wanted to help. "I really love pets and I really love animals, and I want to help them out."
Many people saw the same stories and had the same impulse to help. But not everyone took action.
In October, Jackson put his talent as a fiddler to work for the animals. He made homemade signs announcing his intention to donate all proceeds to Austin Pets Alive. Then he stationed himself outside the entrance to the Austin City Limits Music Festival and played his heart out for the animals.
Thanks to his selfless act and the generosity of many concertgoers, Jackson reached his goal of $1,000. I say, "Bravo, Jackson!"
Baking Cookies for the Animals
Declan McWeeny isn't even from Texas, but when the 8-year-old boy from Bloomfield, Connecticut, saw the stories about Hurricane Harvey on television, like Jackson, he wanted to raise money to help the suffering animals.
Like Jackson, Declan also has a talent—not music, but baking. With the help of his mother, Declan spent many days after school baking and then selling his chocolate chip cookies to family, friends, and others via Facebook and a GoFundMe account.
Declan's initial goal was to raise $1,000, which he divided equally between his two favorite charities: Austin Pets Alive! and Save the Children. Once he surpassed that goal, Declan sent the additional donations to Americares and the ASPCA. Great job, Declan!
Do not think only of your own joy, but vow to save all beings from suffering. —Dalai Lama
Start with Christmastime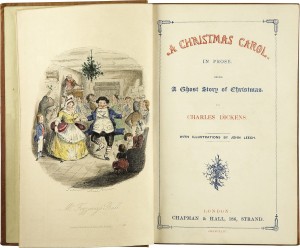 At the end of The Man Who Invented Christmas, the movie depicting how Charles Dickens came to write A Christmas Carol, producers included the following note: "Charles Dickens published A Christmas Carol on Dec. 19, 1843. By Christmas Eve every copy had been sold. Overnight, charitable giving soared."
What better time of year to start thinking beyond our own joy? We would all do well to open our "shut-up" hearts to all the people and animals that share this world with us.
As Tiny Tim says, "God bless us, every one!"