I remember high school.
• The stress of keeping up in class.
• The jealousy, hurt feelings, and shifting loyalties of friends and frenemies.
• Parents telling me to work harder so I could win a scholarship to help pay for college.
• The teacher who crushed my soul when he declared my SAT scores a "disappointment" for someone as "gifted" as I was.
Despite all the perceived "tragedies" I faced, I had a home to return to at the end of the day—a tiny twin home on a tiny street in Philadelphia, but more than big enough for my parents and me.
Destyni Tyree deals with the same issues I dealt with when I was 16 years old.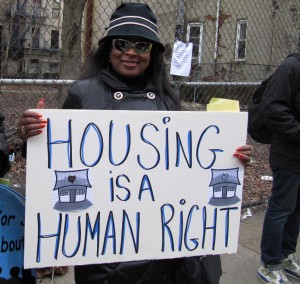 • She goes to school every day.
• She keeps up with her after-school job.
• She tries to stay busy with extra-curricular activities and find time for friends.
• She dreams of going to college.
But far from living in her own home, she is a resident of one of the most overcrowded homeless shelters in Washington, DC. I'm sure she would give anything to live in a single-family home or apartment, no matter how "tiny."
That is not the hand Fate dealt her.
Overcoming the Slings and Arrows
A few years ago, Destyni's mother lost her job, forcing the family to move into a homeless shelter. Life was hard. No privacy. No space. No hope.
Destyni was angry. So angry she fought with her mother, her teachers, and other students. She transferred from school to school, finding trouble everywhere she went until her mother enrolled her at Roosevelt STAY, an alternative high school in Washington, DC.
Switching to STAY switched a light bulb in her head. She decided she wanted to be a good role model for her younger sister. She realized if she wanted to avoid living in shelters forever she had to take charge of her life.
Girl, did she ever take charge.
Destyni not only attended regular classes at STAY High School, she enrolled in online classes, took weekend classes, and attended summer school. Suddenly, she was in a hurry. She finished high school in only two years.
"Quite frankly, I'm just ready to go and live life," she says. "I know there's a better life out there for me."
A Well-Rounded Life Well Lived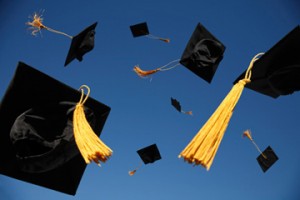 But Destyni doesn't just have her head stuck in books—although her studiousness and hard work garnered her a 4.0 GPA and a full scholarship to Potomac State College of West Virginia University.
She also formed the first-ever cheerleading squad at STAY and became team captain. Her classmates selected her Prom Queen, and she works 25 hours a week at an ice cream parlor.
STAY Principal Eugenia Young calls her "a natural leader," "a joy to be around," and a person with "a good heart."
Destyni didn't let Fate have the final say in her life.
"We're not a statistic and we're not all the same," she says of her family and other homeless families.
Her goal is to one day give back to the community that encouraged her by becoming a school principal.
I have no doubt that Destyni will reach her goal.