I find it easy to make excuses for myself.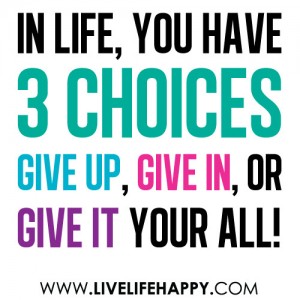 • I didn't meet a deadline because I wanted to make sure my story was absolutely perfect.
• I didn't visit a friend as I promised because I was tired.
• I didn't clean up the kitchen because . . . well . . . I hate to clean.
Those are all sad, sad excuses.
Sixteen-year-old Kate Foster, on the other hand, had the perfect excuse for giving up gymnastics.
She didn't take it.
Kate's Motto: Modified, Not Broken
Growing up in Rockford, Illinois, Kate Foster was like many little girls. She enjoyed spending time with her family and friends. She went to school. But, as she told Good Morning, America, she never found anything she liked as much as gymnastics. Her mother said she eagerly went to extra practices. She dreamed of competing on a national level.
At age twelve, Kate was living her dream as a level 5 gymnast when tragedy struck.
Diagnosed with acute myeloid leukemia, she needed a life-saving bone marrow transplant. Although her younger sister was a perfect match, Kate contracted an infection in her left leg that doctors could not control. The only way to eliminate the infection was to amputate the leg.
Kate's first reaction was to tell the doctors she would not allow them to amputate the leg. She needed it for gymnastics. But doctors told her she had to make a difficult choice: Lose the leg and save her life. Save the leg and lose her life.
Ultimately, Kate chose life and the doctors amputated the leg. After the surgery, her father told her that she was "modified, not broken," and she would need to find new ways to do all the things she loved.
Although she was fitted with a prosthetic leg, continuing her gymnastics training seemed out of reach, especially after she suffered a relapse. She underwent more rounds of chemotherapy, a second bone marrow transplant, and long stays at University of Wisconsin-Madison Children's Hospital and St. Jude Children's Research Hospital in Memphis.
Kate Sticks Her Landing
Kate wrestled with the agony of having to give up her lifelong dream.
The most important thing a competitive gymnast must do is stick her landing. Leave the judges with that final image of power, grace, and control.
How could someone with one leg stick her landings?
Then, her coach told her something that changed Kate's perspective. Her coach said, "I've never coached a one-legged gymnast before. I'm willing to try if you are."
Kate was willing.
Kate returned to training. She had to relearn everything: all the moves, how to balance on the balance beam, how to tumble, and how to stick those all-important landings.
Now cancer-free, Kate is competing at the national level once again. She must meet the same standards as her competitors—all of whom have two healthy legs. She must complete the same tricks and compete on the same apparatus.
She does, indeed, stick her landings.
Kate's experiences have given her a long view of life. She knows that her gymnastics career will someday end. But she already has a new goal in sight: she wants to be a doctor.
Who dares doubt she will achieve that goal?
What is the greatest challenge you've faced when working toward your goals? When you face doubts or setbacks, how do you overcome them?